Materials and production
---
Rubber Soul: Our distinctive raw material.
Rubber is a raw material broadly used in many products which require outstanding performance. Tires, industrial seams, medical supplies and even baby bottles are manufactured with rubber, round the globe. It is the distinctive material in durable and highly resistant products.
The main raw materials used in Indelval rubber floorings are natural rubber, a rapidly renewable material extracted from the sap of tropical tree, high quality synthetic rubber, mineral fillers from natural sources and mineral or vegetable-based eco-compatible color pigments.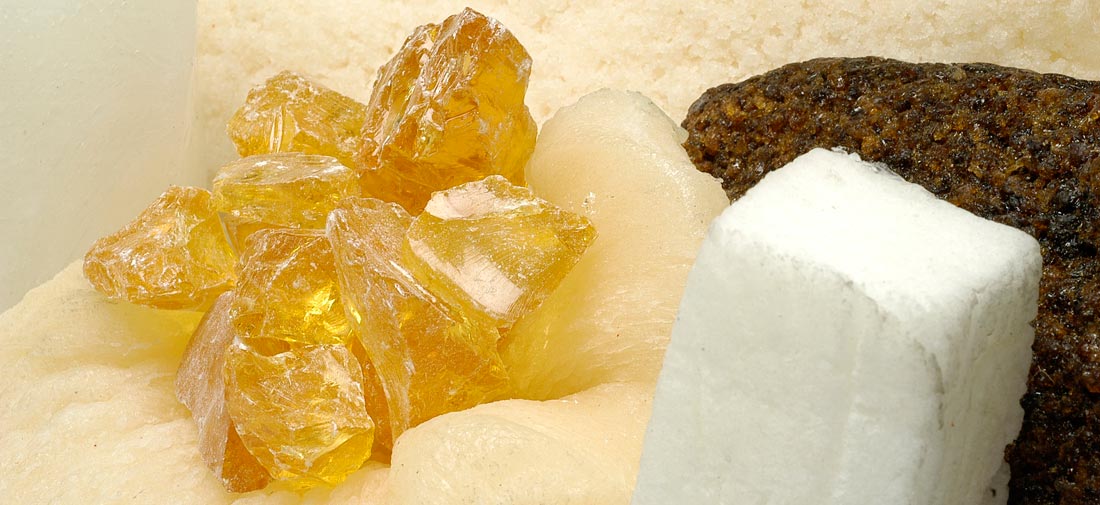 Natural rubber is extracted, manually, by cutting the bark of the tropical rubber tree and collecting the sap. This sap, white latex, is a polymer with outstanding elastic properties which is an essential part of the mix of high quality rubber. The main supply sources in the world are located in Southeast Asia.
Industrial or synthetic rubbers are also used. These are produced by polymerizing refined oil-by products. This method enables the production of rubbers with very specific properties suitable for different industrial applications.
The mix of these two types of rubber, combined with mineral fillers from natural sources and other components, results in special compounds for specific applications, including Indelval rubber floorings.
The critical process for transforming this mix into rubber is called vulcanization. This process, under controlled conditions of high pressure, time and temperature, transforms rubber sheets into rubber rolls and tiles, granting materials their distinctive high durability and elasticity.